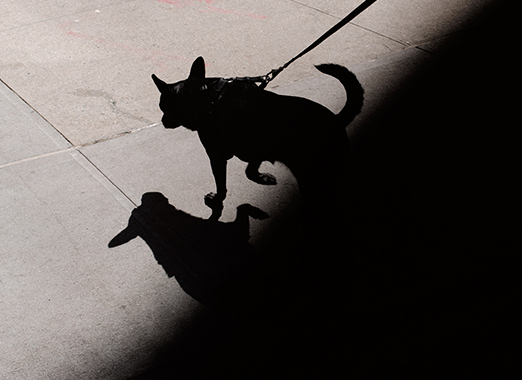 [vc_single_image image="9924" css_animation_delay="100" img_align="none" img_lightbox="" img_link_large="no"]
[vc_gap height="30″ hide_under=""]
Name: Aapo
Middle Name: Simo Matti
Last Name: Huhta
Country: Finland
Website: www.aapohuhta.com
Nominated by: Elina Heikka
[vc_gap height="30″ hide_under=""]
ABSTRACT
Block is a photographic essay, amassed as a set of visions, offering hints for storylines in a murky, dystopic scene of the city witnessed by a stranger. Focusing on gray, concrete features with some people as spectators, narrowing down the elements in the frame, driven most often by the observation of the shapes the light creates, it alludes to a mute perspective toward contemporary city life and the people?s role in it.
Simultaneously it is a story where the photographer plays the role of a protagonist in the big city that throws a newcomer into its infinite whirl of new people and peculiar surroundings. Photographs for the series were shot in New York between 2014 and 2015.
The work was published internationally as a book by Kehrer Verlag on September 1st, 2015.
PROJECT DESCRIPTION
Dubai is famous for its wealth that appears in numerous compelling ways in architecture, cityscape and people?s living habits in between the modern and old. It is the biggest city of the United Arab Emirates and relatively new in its modern appearance that is now known as the place where East and West clash, creating opportunities for unique methods for business.
The aim of this project is to combine street photography, shape based observation, social commentary and architecture photography in order to investigate the place from the outsider?s perspective and to create a view to Dubai that can be also described as the ?Las Vegas of the Arab world?. The outcome is a photographic essay, portraying the city of Dubai in a book format including ca. 40-60 photographs. Images will be horizontal in order to create a coherent book design. My previous work "Block" can be seen as an aesthetic/technical/methodical reference. The proposed work can also be displayed in an exhibition format.
[vc_gap height="40″ hide_under=""]
[vc_single_image image="9927" css_animation_delay="100" img_align="none" img_lightbox="" img_link_large="no"]
*CAPTIONS OF THE PHOTOGRAPHS
The book BLOCK contains 39 photographs, that will appear in the book without titles. His choice is made to underline the photographic reading method and the idea of the insight of the dramaturgy. However, a short story by an American author Jenny Hollowell is included in the book.