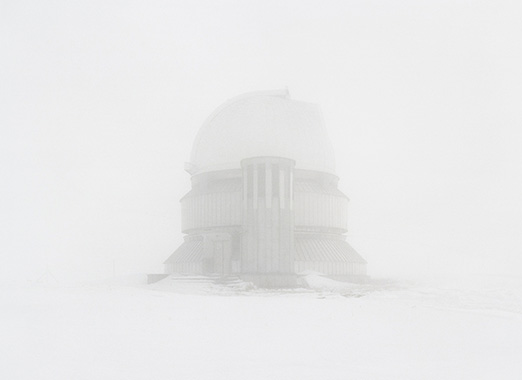 [vc_single_image image="10317" css_animation_delay="100" img_align="none" img_lightbox="" img_link_large="no"]
[vc_gap height="30″ hide_under=""]
Name:?Danila
Last Name: Tkachenko
Country:?Russia
Website:?danilatkachenko.com
Nominated by: Krzysztof Candrowicz
[vc_gap height="30″ hide_under=""]
ABSTRACT
The project "Restricted Areas" is about the human impulse towards utopia, about our striving for perfection through technological progress. Better, higher, stronger?these ideals often express the main ideology of governments. To achieve these standards, governments are ready to sacrifice almost everything. Meanwhile, the individual is supposed to become a tool for reaching these goals. In exchange, the individual is promised a higher level of comfort. For "Restricted Areas," I traveled in search of places which used to hold great importance for the idea of technological progress. These places are now deserted. They have lost their significance, along with their utopian ideology which is now obsolete. Many of these places were once secret cities, that did not appear on any maps or public records. These places were the sites of forgotten scientific triumphs, abandoned buildings of almost inhuman complexity. The perfect technocratic future that never came.
[vc_gap height="30″ hide_under=""]
PROJECT DESCRIPTION
My project is referring to the unrealized belief in the scientific and technological achievements and the idea of ?new human?, failed attempt to build a model of ?new society?. I am photographing the utopian projects of the communist architecture and space industry. Using a powerful spotlight, I light these objects at night, trying to create the illusion of the flight and lift-off from the ground. It?s a metaphor of utopian dream about future as imagined by first Russian avant-garde artists, with projects of flying
cities and pathos of space progress and its prospects. Project will include 20-30 images. In exhibition, photos would be printed in medium to large format, to be presented in dark and meditative light conditions. The book would narrate about the cosmic utopia in a subtle way, through the visual representation of the objects. Accompanying essay would be written in collaboration with an architect or art historian.
[vc_gap height="30″ hide_under=""]