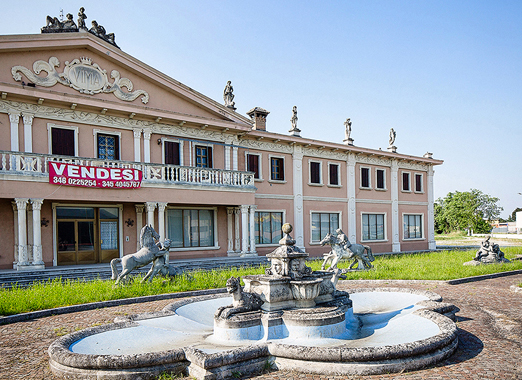 [vc_gap height="30″ hide_under=""]
Name:?Filippo
Last Name:?Minelli
Country:?Italy
Website:?www.filippominelli.com
Nominated by: Daniele De Luigi
[vc_gap height="30″ hide_under=""]
ABSTRACT
"Padania Classics" is a 4 years research project carried out with contributions by anthropologists, planners and architects aiming to classify peculiar elements of North-Italian contemporary landscape to reflect on human behaviors in the year of Milan Expo2015.
Padania is a territory without national borders stretching from the Adriatic Sea to French Alps where the right-wing party Lega Nord claimed independence since the 80?s, and its urban sprawl was strongly determined by political and entrepreneurial decisions.
The project is an archive of more than 1000 images voluntarily omitting natural landscapes and historical heritage, underlying what the last generations created since the late 70?s, tracing a portrait of the local population without showing it inside the pictures. ?The project is also enriched with performative actions mimicking 90's commercial aesthetics with fake touristic-agency booths at public events and promotion on social networks. The book 'Atlante dei Classici Padani' was published in 2015.
PROJECT DESCRIPTION
My intention is to broaden the research to other European regions sharing a quickly established economic leadership within their Country because of international investment conjunctions, and sharing a strong separatist movement as Padania does, to draw a portrait of the aesthetics of temporary wealth growth and its implications in landscape and subsequent human condition.
I identified another separatist Region: Silesia in Southern Poland, a heavy industrialized area characterized by a urban sprawl where cities are melting into each other in a continuum of peripheries.
The publications based on the research will highlight the urbanistic/architectural state of things in Silesia, and will be called ?classics? from Silesia its own language: ?Atlas Klasycznej Slasku?.
[vc_gap height="30″ hide_under=""][vc_gap height="30″ hide_under=""]