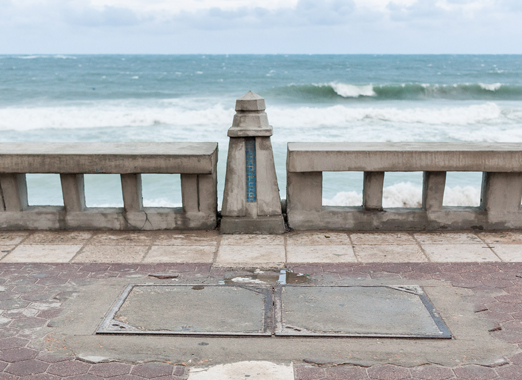 [vc_gap height="30″ hide_under=""]
Name: Heinrich
Last Name: Holtgreve
Country:?Germany
Website:?www.holtgreve.org
Nominated by: Krzysztof Candrowicz
[vc_gap height="30″ hide_under=""]
ABSTRACT
The German photographer Heinrich Holtgreve is three years into an ongoing series, ?The Internet as a Place?, that reveals the often mundane but utterly essential physical infrastructure of the web. He seeks out the places few people know exists, from the massive exchanges in Egypt to the remote beaches where undersea cables come ashore. The project shows just how vast this network is. ?A tiny fraction of global Internet traffic is even routed through satellites,? he says. ?It?s literally all over the place.?
Anything Holtgreve couldn?t photograph he poetically interpreted. He couldn?t dive to the bottom of the Suez Canal, of course, so he alluded to the cables along the canal floor by photographing a table piled high with fish. He photographed the colorful strobes that illuminate the Pyramids at night to suggest fiberoptic cables transmitting data.
You may consider the Internet a place we visit. Holtgreve sees it as where we live. ?It?s physically everywhere.?
[vc_gap height="30″ hide_under=""]
PROJECT DESCRIPTION
My aim is to build on my existing project about the shape of the internet.
Countries and even continents far away are connected through physical cables. On our planet, there are still spots without internet coverage.
For the first time in history, a 15.000km cable system called ?Arctic Fibre? is built to directly connect Tokyo with London ? routed through the Bering Strait, northern Canada, the Arctic and the Atlantic Ocean.
Ironically, the construction is made possible due to global warming.
Data travels from Tokyo to London in only 200 milliseconds. What locales, landscapes and cultures does it pass along the way?
I?m interested to portray these remote parts of the world, focusing on the areas around the cables? landing stations: Ajigaura, Cambridge Bay, Chisasibi, Cork, Highbridge, Prudhoe Bay and Seattle.
How does the sudden access to the internet affect communities in Arctic areas like Nunavut, Canada? How does it look when modern internet technology clashes with raw nature?
I want to pursue a documentary approach that mixes portraits, architecture, interior and landscape.
[vc_gap height="30″ hide_under=""]