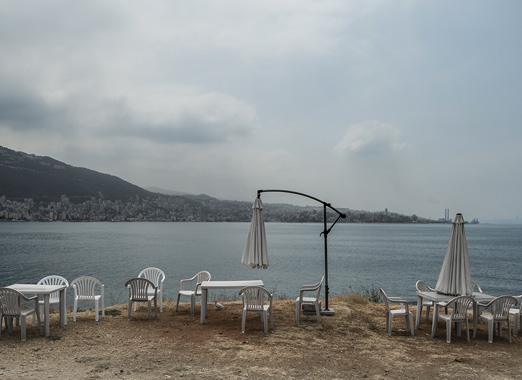 [vc_gap height="30″ hide_under=""]
[vc_gap height="30″ hide_under=""]
ABSTRACT
LIFE DESPITE HERE is a body of work on the plethora of urban social issues plaguing the city of Beirut, documenting its perpetual state of disrepair and stagnation in the shadow of regional conflict and a national political vacuum.
Using the built form both as stage and protagonist, the photographs try to tell a story of Beirut from within, stripped of any reference to particular moments in history or time, yet containing the vocabulary to formulate a commentary on current issues be it the garbage or refugee crisis, public health concerns, unsupervised urban development, political unrest or the people, present, but on the verge of departure. The narrative is presented (see attached captions) as a series of personal insights into the life of an anonymous individual moving through the city in chapters that reflect his, but also, everybody else?s trials and encounters.
[vc_gap height="30″ hide_under=""]
PROJECT DESCRIPTION
To dissect and document the coastal landscape and urban artifacts of what was once the shoreline of Phoenicia (beginning at Latakia, Syria, running south through all of Lebanon and terminating in Haifa, Palestine). I first became interested in this idea when the search to find a stretch of pristine natural beach became harder and harder. The Lebanese coastline is being slowly swallowed by construction (if not illegal, the result of corruption or the bending of the building code and law) and we fear that soon, no plot will be spared. However, I am proposing to increase the scope of the surveyed area in light of the current political climate.
The process would be thorough i.e. the photographer would have to walk or use slow transport, such as bicycle or scooter. In the case of travel restrictions to either country, the help of a local photographer would be sought out.
[vc_gap height="30″ hide_under=""]