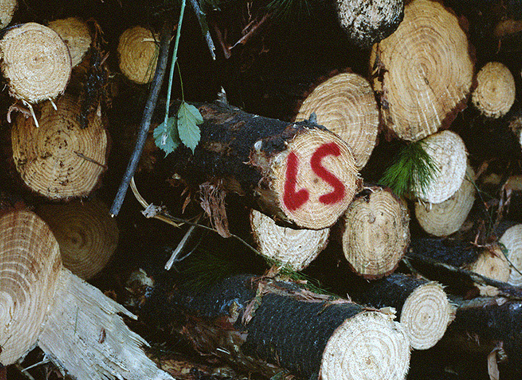 [vc_gap height="30″ hide_under=""]
Name: Jacob
Last Name: Raupach
Country:?Australia
Website: www.jacobraupach.com
Nominated by: Judy Annear
[vc_gap height="30″ hide_under=""]
ABSTRACT
The Alpine Way is a project that explores the deeply embedded relationship of a small region in New South Wales, Australia and the resource-based industries of gold and timber. It is a work that uses both created and found photographs to investigate the surfaces of industry and the marks it leaves on both the natural and societal environment. This is realised through a series of created photographs that exist in a contemporary sense that are also accompanied by an artist?s book of found images from 1980?s newspapers from the area. This work, Radiata, explores the timber boom propaganda from this time and seeks to create a dialogue between past and present ideas of industry. Driven towards an understanding of representation of place and history, this collection of photographic works becomes an unfolding re-imagined history of the area?s natural and man-made landscape.
[vc_gap height="50″ hide_under=""]
PROJECT DESCRIPTION
The project that I would like to pursue is to explore in more depth the relationship between labour and industry. In particular, looking at the relationship of the worker and labour in regional New South Wales and how this is changing in our contemporary, post-industrial society. The necessity of exploring labour in regional centres comes from my understanding of the ways in which not only modernism, but also the shift into a post-industrial society, has created a level of invisibility around primary industries and the labour, particularly in regards to the visibility of regional areas to people outside of these places. I plan to spend 2 ? 3 months working in regional New South Wales, photographing primary industry, workers and the regional townships that they exist within. I envision this work to be primarily an exhibition, with the book functioning alongside other ephemera in the exhibition to further historicise the work.
[vc_gap height="30″ hide_under=""]