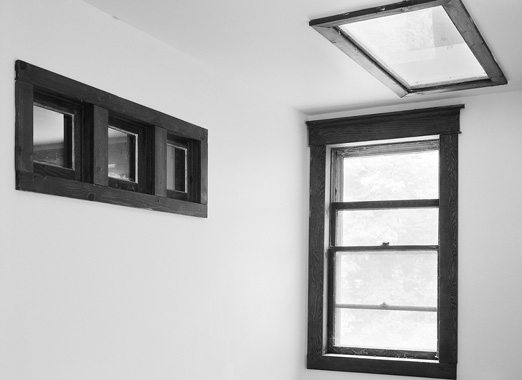 [vc_single_image image="10627" css_animation_delay="100" img_align="none" img_lightbox="" img_link_large="no"]
[vc_gap height="30″ hide_under=""]
Name:?Lisa Adrienne
Last Name:?Ohlweiler
Country:?USA
Website:? lisaohlweiler.com
Nominated by: James Welling
[vc_gap height="30″ hide_under=""]
ABSTRACT
I first decided to photograph the landscape in spite of and because I felt deep ambivalence about the subject. And yet, I was inspired by the setting of Los Angeles and the sublime of the city?s dual nature: the sunny and the noir. I found that I was unintentionally influenced by Hollywood. It was as though I could no longer see a landscape as a landscape but instead saw landscape and architectural spaces as sets or backdrops; spaces that were either awaiting action or withholding narrative. They seemed to be unapologetically opaque and so I looked for compositions that could elude to the kind of duality inspired by Los Angeles. If I looked at a tree on the horizon and thought that it also looked like the setting sun perhaps its representation could allow for the original reading to fall away and it would become fluid as a photograph.
[vc_gap height="30″ hide_under=""]
PROJECT DESCRIPTION
Inspired by Gabriele Basilico?s venture into Silicon Valley, my project will look at Italian city structure through its natural and constructed waterways. Using a large format film camera, I intend to create a series of images that use the waterways as a platform from which to frame city spaces, postulating water as a force, fundamental to the development of urban planning and symbolic of interconnectivity. In conjunction with the photographs, I intend to create a series of postcards. The postcards will picture people sunning themselves in the country?s varied landscapes and, as objects, will address my own status as an outsider. A book will feature the photographs of the regions? waterways presented in an order that references geographical continuity. The postcards will comprise the second half and will be made removable so that they could be sent by mail. The book will represent views of Italy through water and light.
[vc_gap height="30″ hide_under=""]