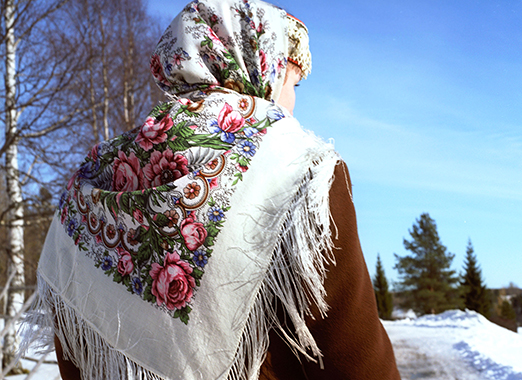 [vc_single_image image="10102″ css_animation_delay="100″ img_align="none" img_lightbox="" img_link_large="no"]
[vc_single_image image="10113″ css_animation_delay="100″ img_align="none" img_lightbox="" img_link_large="no"]
[vc_gap height="30″ hide_under=""]
Name: Maria
Last Name: Gruzdeva
Country: Russia
Website:?www.mariagruzdeva.com
Nominated by: Elina Heikka
[vc_gap height="30″ hide_under=""]
ABSTRACT
The Borders of Russia series is a documentary photographic study of the Russian border. A complicated Soviet past coupled the vast geography of Russia has made these territories a problematic area politically, physically and ethically. The borders and the surrounding areas bear witness to the historical events that once took place and the consequences ? political, social and cultural. These are the territories where past meets the present, cultures mix, identities are put at risk.
The series, however, is not simply an outcome of a geographic journey along the border, but also the result of an intellectual journey posing questions about physical and emotional belonging and exploring the connection between the disturbance of territorial boundaries and identity. The project has taken an approach of an ethnographic journey, a search for collective memory and landscape as its metaphoric representation.
[vc_gap height="30″ hide_under=""]
PROJECT DESCRIPTION
Tkvarcheli is a town in Abkhazia, built in the 1940s to supply coal to the Soviet industrial machine. Previously a thriving town, with the Abkhazian War (1992?1993) and siege of Tkvarcheli, coal production went into rapid decline and most of the population fled.
Tkvarcheli was built to physically and ideologically embody utopian ideas characteristic of the Stalinist period. Its fall from grace illustrates how historical (war), economical (industry decline) and political (status of Abkhazia is not recognised) circumstances can alter an urban landscape. I intend to document that by capturing the remaining constructions of the town and portraits of its residents, who manage to survive without heating and electricity.
By using found archive material and images to investigate into Tkvarcheli?s past, my work is a research project, studying the town?s history and landscape. The final outcome of the project will include photographs depicting monumental architecture, portraits and incorporated archive material.
[vc_gap height="30″ hide_under=""]