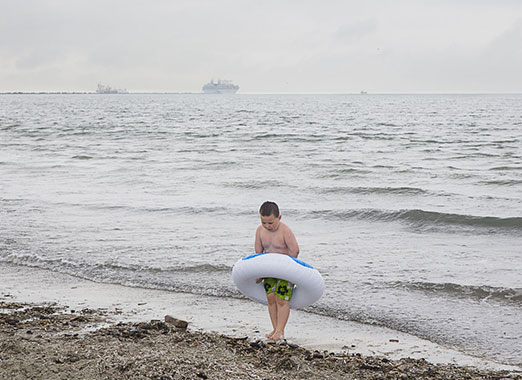 [vc_gap height="30″ hide_under=""]
Name:?Peter
Last Name: de Krom
Country: Netherlands
Website:?www.peterdekrom.com
Nominated by: Frits Gierstberg
[vc_gap height="30″ hide_under=""]
ABSTRACT
The series 'Scootrangers' is about a mobility scooter club that consists out of 15 members. Fourteen of them are female and just one, at the age of 90 is the only male in the group.
The club undertakes tours to a great variety of destinations, including a long distance vacation once a year. Every tour the club undertakes has a maximum distance of 21 miles and a maximum speed of 7 mph.
The Scootrangers represent a big group of elderly/disabled people that find it very hard to still go out and live a fulfilling life. In a way you could say that the club members preserve their individual identities by staying very active and even obtain a whole new identity as a group as well, beautifully expressed with the same orange coats on there scooters.
[vc_gap height="30″ hide_under=""]
PROJECT DESCRIPTION
Across the small town of Hoek van Holland, lies the ?Nieuwe Maasvlakte?. A enormous piece of man made land which was created for the expansion of ?the Port of Rotterdam?. The biggest port in Europe (and up until 2011 the biggest in the world). ?This new land reaches far into to the north sea and consists not only of harbors and industry but also long beaches and bicycle paths for recreational use. Everything from roads, to dunes and flowers has been carefully designed on the drawing board. Now every day more and more tourists are attracted by the strange look and feeling that this new landscape gives. Especially since the arrival of a ferry that takes cyclists from the town Hoek van Holland to the other side of the channel. My goal is to photograph this new form of (economic expansion) tourism. (See also the images from 08-13)
[vc_gap height="30″ hide_under=""]