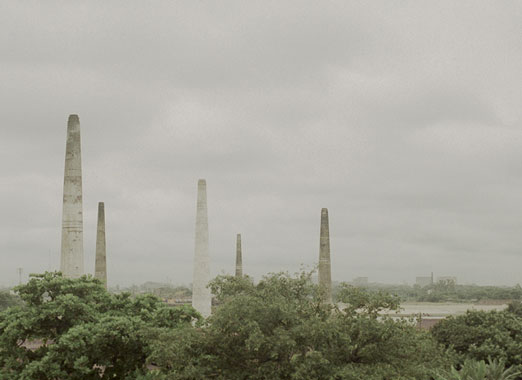 [vc_gap height="30″ hide_under=""]
Name: Rasel
Last Name: Chowdhury
Country: Bangladesh
Website:?www.raselchowdhury.com
Nominated by: Shahidul Alam
[vc_gap height="30″ hide_under=""]
ABSTRACT
Desperate Urbanization
When we are celebrating 400 years of Dhaka City, River Buriganga is fighting to survive. Today, it is nearly dead, can?t run on its natural way. It seems that people of Dhaka are killing the river for their insensitivity.
This 41 km long river once blessed us with hope and dream to build a new city. But today, the city itself is a cause for the death of Buriganga. With the population of 18 million people, working places and various factories are booming constantly. Buriganga River is the one of the most popular way to communicate with another part of the country. Millions of people use the river everyday for bearing their various goods.
I have an intrinsic relationship with this city and river as I spent most of my life in and around them. As a documentary photographer, my approach was to show the river and its rapidly changing landscape in every possible angle. I explored several corners of the river to have a big picture on people?s destructive involvement.
[vc_gap height="30″ hide_under=""]
PROJECT DESCRIPTION
City, I love most
Once our city was known as a rickshaw capital of the world but now it?s known as a city of traffic jam and one of the supreme air polluted city in world. Dhaka is 400-year-old and the capital of Bangladesh.
One of the fastest raising cities in the world, Dhaka has increased foreign investment on various purposes to concerned economic migrants from all over Bangladesh. It is the most densely populated megacity with 18 million people (43,500 people per square kilometer).
I?ve grownup and live in this city. Now, it?s five times bigger then my childhood. City is growing with making massive construction for accommodations, commercial place and communication. Everyday, Architectural landscape of Dhaka is changing. As an environmental documentary photographer, it?s a great opportunity to document how to changing Mega City? I can Photographs both before and after shifting. It?ll be great documents for photography as well as for Dhaka City.
[vc_gap height="30″ hide_under=""]