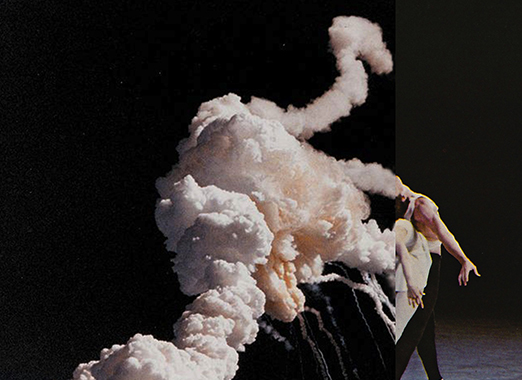 [vc_single_image image="9934" css_animation_delay="100" img_align="none" img_lightbox="" img_link_large="no" img_size="thumb-medium"][vc_gap height="20″ hide_under=""][vc_single_image image="9935" img_size="thumb-medium" css_animation_delay="100" img_align="none" img_lightbox="" img_link_large="no"]
[vc_gap height="30″ hide_under=""]
Name: Zoe
Last Name: Croggon
Country: Australia
Website: www.zoecroggon.com
Nominated by: Judy Annear
[vc_gap height="30″ hide_under=""]
ABSTRACT
Melbourne-based artist Zo? Croggon works with collage in its most economical and decisive form. Her practice contemplates the role we play in our environment and how deeply it informs the cadence of our lives. These photographic works are part of an ongoing series exploring the relationship between the kinetic body and its architectural surroundings.
The body has long been the focus of Croggon?s work, presenting the trained figure and modern architecture as fascinating counterparts; each unyielding, severe, and rigorously functional in form. Drawing on found images mining the histories of minimalist architecture, dance, performance, and sporting endeavour, Croggon orchestrates highly aesthetic and formally charged arrangements via the simplest of cuts and gestures, pointing towards the limitations and potentials of the body and the built form. The work in turn examines the possibilities and limits of pictorial abstraction, bringing into question the nature of the photographic image.
[vc_gap height="50″ hide_under=""]
[vc_gap height="30″ hide_under=""]
PROJECT DESCRIPTION
Forgive me if what has seemed little to you, to me is all ? Jos? Saramago
I propose the creation of a suite of 15 collages that consider displacement, absence, and separation. I wish to respond to the situation of asylum seekers both historically and in relation to the current humanitarian crisis occurring globally. I am interested in the potent attachment of landscape to identity, and the loss thereof. In re-contextualising images my work examines the de-construction and re-construction of identity and place. I intend to shape this formal concept around the loss of place, and the roles that architecture and psychogeography play in this bereavement.
To create these works I would explore my found photographic archive of European, Middle Eastern and Australian architectural images along with collecting new found photographs for the project. The resulting collages will be framed for exhibition and suitable for accurate reproduction in book form.
[vc_gap height="30″ hide_under=""]